Zadovoljstvo nam je predstaviti novo izdanje časopisa Defektologija sa izmjenjenim nazivom – Istraživanja u edukaciji i rehabilitaciji (Research in Education and Rehabilitation). Razvoj defektološke nauke, teorije i prakse, ali suštinska promjena društvenog viđenja invalidnosti, rezultirali su, pored ostalog, izmjenom naziva defektologija u naziv edukacijsko-rehabilitacijska znanost. Samim tim, javila se potreba da se časopis Defektologija, koji je u kontinuitetu izlazio pune 23 godine, terminološki uskladi sa nazivom znanosti čije teorijske i praktične rezultate istražuje, prikazuje i unapređuje. Nadamo se da ćete u časopisu naći korisne i interesantne teme iz područja edukacijsko rehabilitacijske znanosti, ali i iz srodnih disciplina, a naša misija je da stvorimo prostor za dinamičan i progresivan istraživački dijalog. Prva dva broja časopisa Istraživanja u edukaciji i rehabilitaciji sadrže radove koji su prezentirani na I Međunarodnoj naučno-stručnoj konferenciji "Održivi servisi podrške – perspektive i izazovi" SUSTAIN 2018, koju je organizovao Edukacijsko-rehabilitacijski fakultet Univerziteta u Tuzli i Udruženje za ljudska prava i socijalnu inkluziju "Soci" Tuzla u saradnji sa Ludwig-Maximilians-Universität München (Njemačka), Univerzitetsko-kliničkim centrom Tuzla, Medicinskim fakultetom Univerziteta u Tuzli i Svjetskim univerzitetskim servisom Bosne i Hercegovine od 26.-28.9.2018 godine u Tuzli, BiH. Zahvaljujemo se svima koji su nas pratili u dosadašnjem znanstvenom putovanju, ali i svima onima koji će nam se pridružiti u budućnosti.
research in education and
rehabilitation
Be in touch with the profession and science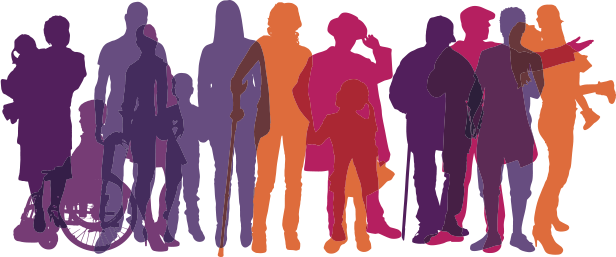 Research in Education and Rehabilitation is a open access multidisciplinary double blind peer reviewed international journal edited by Faculty of Education and Rehabilitation University of Tuzla. The aim of the journal is to share and disseminate knowledge and good practices in the field of education and rehabilitation and related disciplines.
No charge will be require to the authors.
This is an open access journal which means that all content is freely available without charge to the user or his/her institution. Users are allowed to read, download, copy, distribute, print, search, or link to the full texts of the articles, or use them for any other lawful purpose, without asking prior permission from the publisher or the author. 
Articles published in the journal can be downloaded free of charge from the journal's website and used in accordance with the license Creative Commons Attribution-NonCommercial-NoDerivatives 4.0 International License.

ISSN: 2637-2037 (Print)
ISSN: 2744-1555 (Online)
PLAGIARISM STATEMENT POLICY
In all assessed article authors should take care to ensure the article presented is their own and fully acknowledge the article and opinions of others through proper referencing and citation. It is also the responsibility of the authors to ensure that they do not undertake any form of cheating or other form of unfair advantage.
International Editorial Board
Prof.dr.sc. Dermot Coughlan, emeritus (University of Limerick, Ireland), 

Prof. dr.sc. Roberta Piazza (University of Catania, Italy),

Prof.dr.sc. Wolfgang Krieger (Hochschule Ludwigshafen am Rhein, Germany), 

Prof.dr.sc. Johannes Schädler (University of Siegen, Germany), 

Prof.dr.sc. Lelia Kiš-Glavaš (University of Zagreb, Croatia),

Prof.dr.sc. Rudik Gmajnić, 

Prof.dr.sc. Snežana Nikolić  (University of Belgrad, Serbia),

Prof.dr.sc. Reinhard Markowetz (Ludwig-Maximilians-Universität München, Germany),

Prof.dr.sc.Nenad Glumbić (University of Belgrad, Serbia),

Doc.dr. Natalija Lisak (University of Zagreb, Croatia),

Prof.dr.sc.Natasa Vlah (University of Rijeka, Croatia), 

Doc.dr. Biljana Milovanović-Dobrota (University of Belgrade, Serbia), 

Prof.dr.sc.Olivera Rashikj-Canevska (University of "Ss. Cyril and Methodius", Republic of Macedonia), 

Prof.dr.sc. Darja Kobal Grum (University of Ljubljana, Slovenia), 

Prof.dr.sc. Vullnet Ameti (University of Tetovo, Republic of Macedonia), 

Prof.dr.sc. Žarko Kostovski ("Ss. Cyril and Methodius" University, Skopje, Republic of Macedonia), 

Prof.dr.sc. Duško Bjelica (University of Montenegro, Montenegro)
Prof.dr.sc. Nermina Hadžigrahić (University of Tuzla, BiH),

Prof.dr.sc. Selmira Brkić (University of Tuzla, BiH),

Prof.dr.sc. Alma Dizdarević (University of Tuzla, BiH),

Prof.dr.sc. Meliha Bijedić (University of Tuzla, BiH), 

Doc.dr. Elma Musabašić (University




of Zenica, BiH), 

Prof.dr.sc. Munevera Bećarević (University of Tuzla, BiH),

Prof.dr.sc. Haris Šarić (University of Tuzla, BiH)

Prof.dr.sc.Nermin Nurković (University of Sarajevo, BiH),

Prof.dr.sc. Branimir Mikić (University of Travnik, BiH)
Prof.dr.sc. Zamir Mrkonjić




E-mail: zamir.mrkonjic@untz.ba
Prof.dr.sc. Vesna Bratovčić




E-mail: vesna.bratovcic@untz.ba
Assistant of Executive Editor
Doc.dr.sc. Senad Mehmedinović




E-mail: senad.mehmedinovic@untz.ba                                      Web: www.senad.in
University of Tuzla
Faculty of Education and Rehabilitation
Univerzitetska 1, 75000, Tuzla
Bosnia and Herzegovina
tel.: +387 35 320 666
faks: +387 35 320 660
e-mail: erf@untz.ba
                                Contact person for Journal                                                                                                                                                                               doc.dr.sci.Senad Mehmedinović                                                                                                                                                                     e-mail: senad.mehmedinovic@untz.ba                                                                             
For authors and REVIEWERS